OOAK Donnas Doll Designs PIRATE GIRL October 2017 Costume BRAND NEW, NRFPack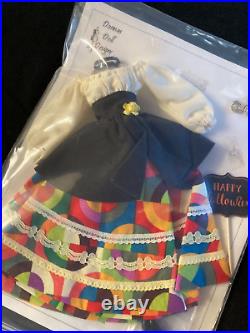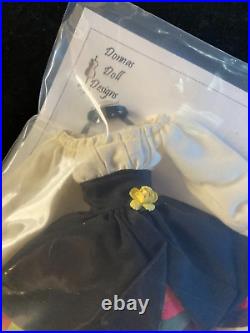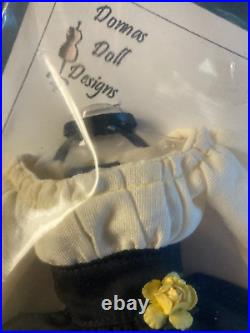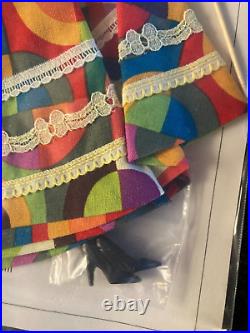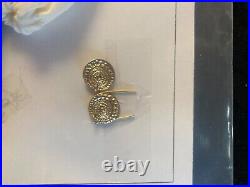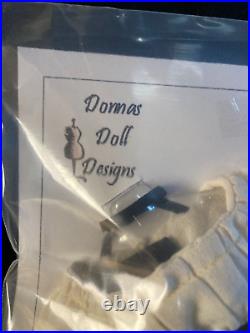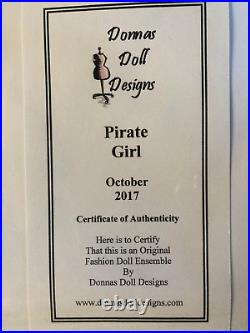 OOAK Genuine Silkstone Barbie Fashion. By Donna Mitchell at Donnas Doll Designs.

BRAND NEW, NEVER REMOVED FROM THE ORIGINAL PACKAGING! This is an exquisite OOAK fashion for original or articulated Genuine Silkstone Body Barbie Dolls.

Mitchell's workmanship is extraordinary and is best appreciated by knowledgeable Adult Barbie Collectors. 1x Long sleeved Pirate style blouse with a black split apron over a multicolored full length extra wide skirt. 1x pair of gold wired hoop style earrings. 1x pair of black strappy high heels.

1x Free-standing decorative Art poster. COA by Donna Mitchell the Artist. BRAND NEW AND NEVER REMOVED FROM THE ORIGINAL PACKAGING!